Website design, branding and marketing materials and strategy to drive up user engagement for the services and software offered by GolfNow aimed at golf course and private club management.
Strategizing, building and maintaining a brand new website with new products and features being added all the time. Broken down by user group and the products/services aimed at each.
Utilizing automated emails and form submissions to advertise directly to our most interested customers. Producing engaging yet professional correspondence to drive traffic to the site.
Leveraging various social media platforms to advertise and engage more broadly to the golf management community for a more casual approach to showing the services provided by GOLF Business Solutions.
Company Website
Desktop and mobile
Payments Campaign
Landing page and email campaign
G1 by GolfNow
Email campaign and landing page
COVID Messaging
Landing page, emails and PDF report.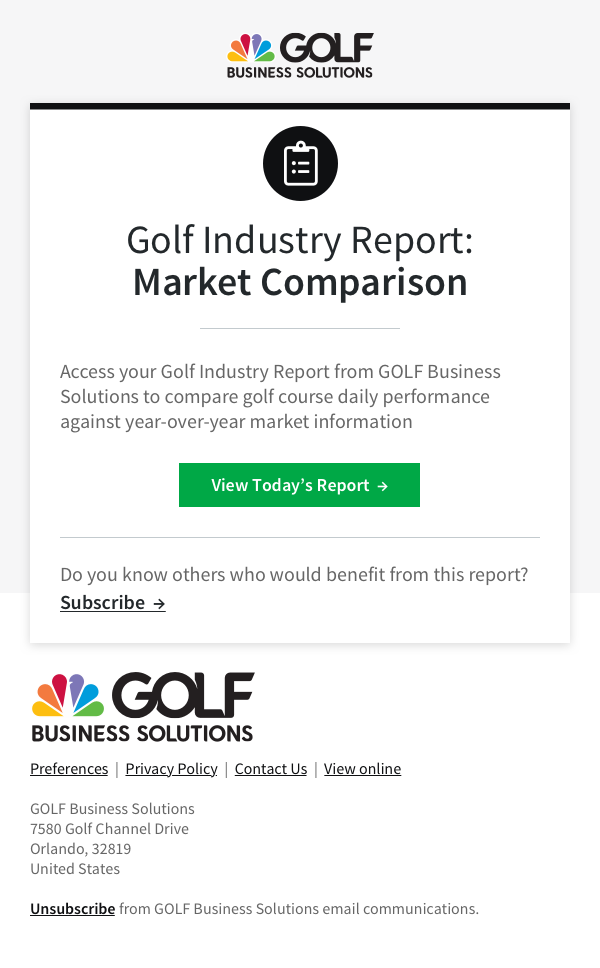 PGA Tour Live Ads
Facebook and Instagram posts.
G1 Social Ads
Facebook carousel and featured post.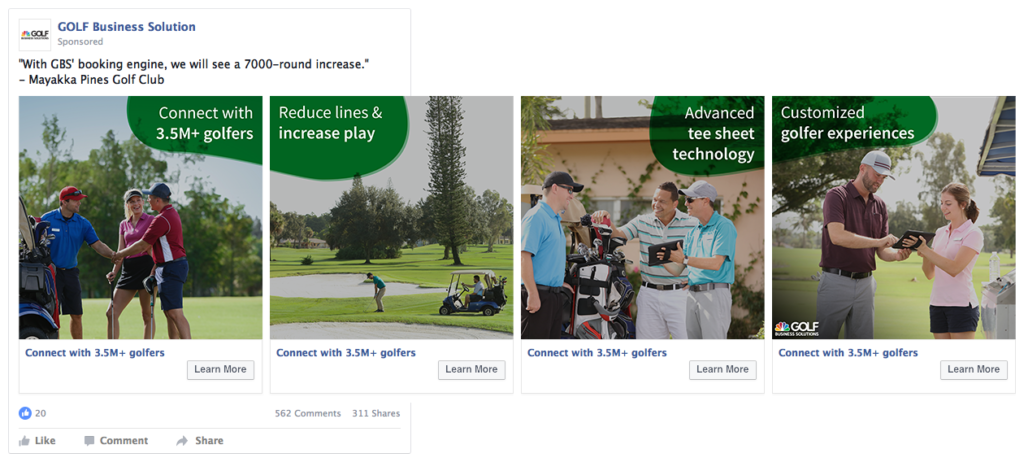 Cover Photos
Facebook and LinkedIn