Branding and website redesign for a newly renamed sport management app for individual studio sports. A mix of a new logo and overall look and feel along with some existing styles to align with the other SportsEngine, Inc. suite of products.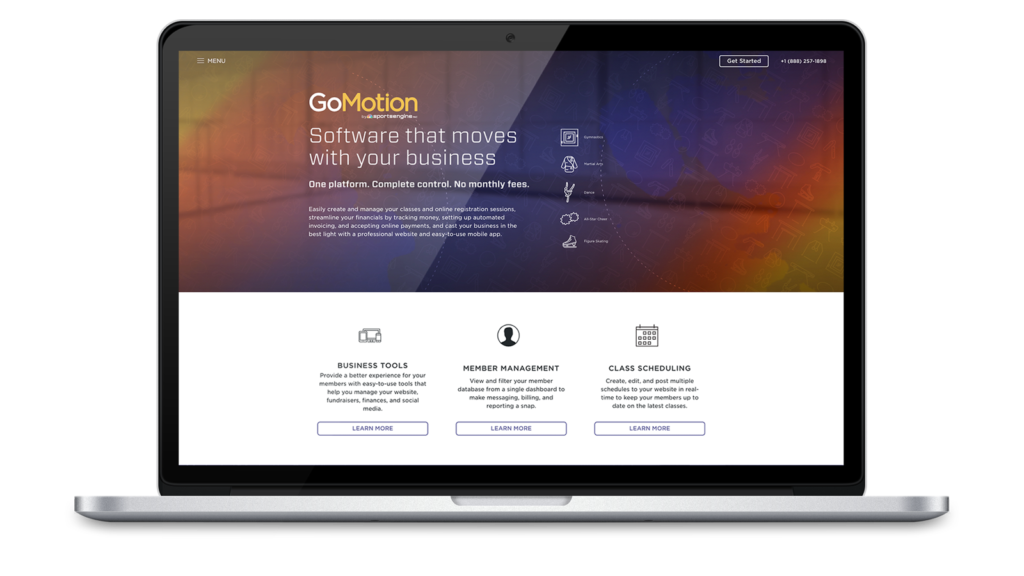 The initial project was to come up with a new brand but still have roots in the previous version and also tying into the parent brands of SportsEngine and NBC Sports.
After the logo was finalized, it was time to overhaul the website experience as well. Again, using some old elements, some shared elements and some uniquely GoMotion assets together to form a new identity.
Once the overall look and feel were established, we branched out into marketing materials to get customers used to the new name and visuals that they would be seeing in the future.
Final logo lock up and initial concepts.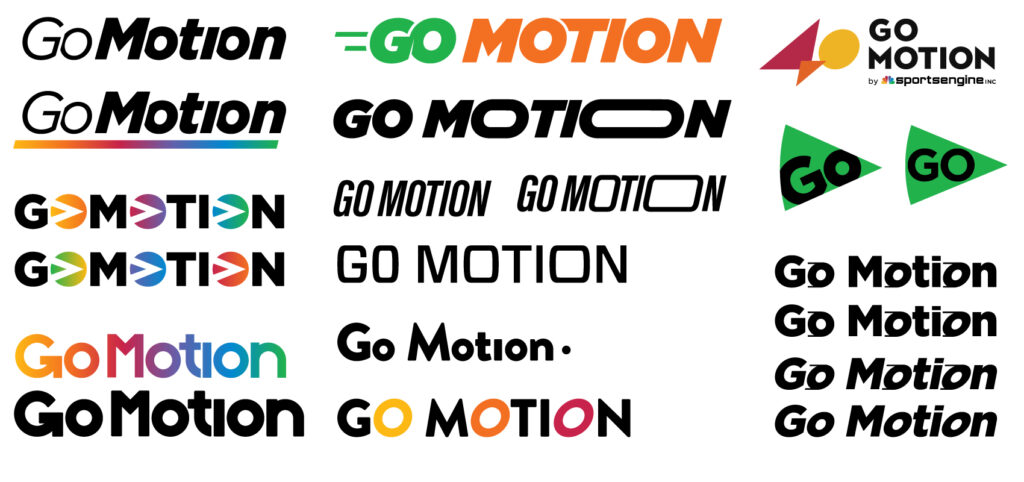 Website and mobile app graphics update.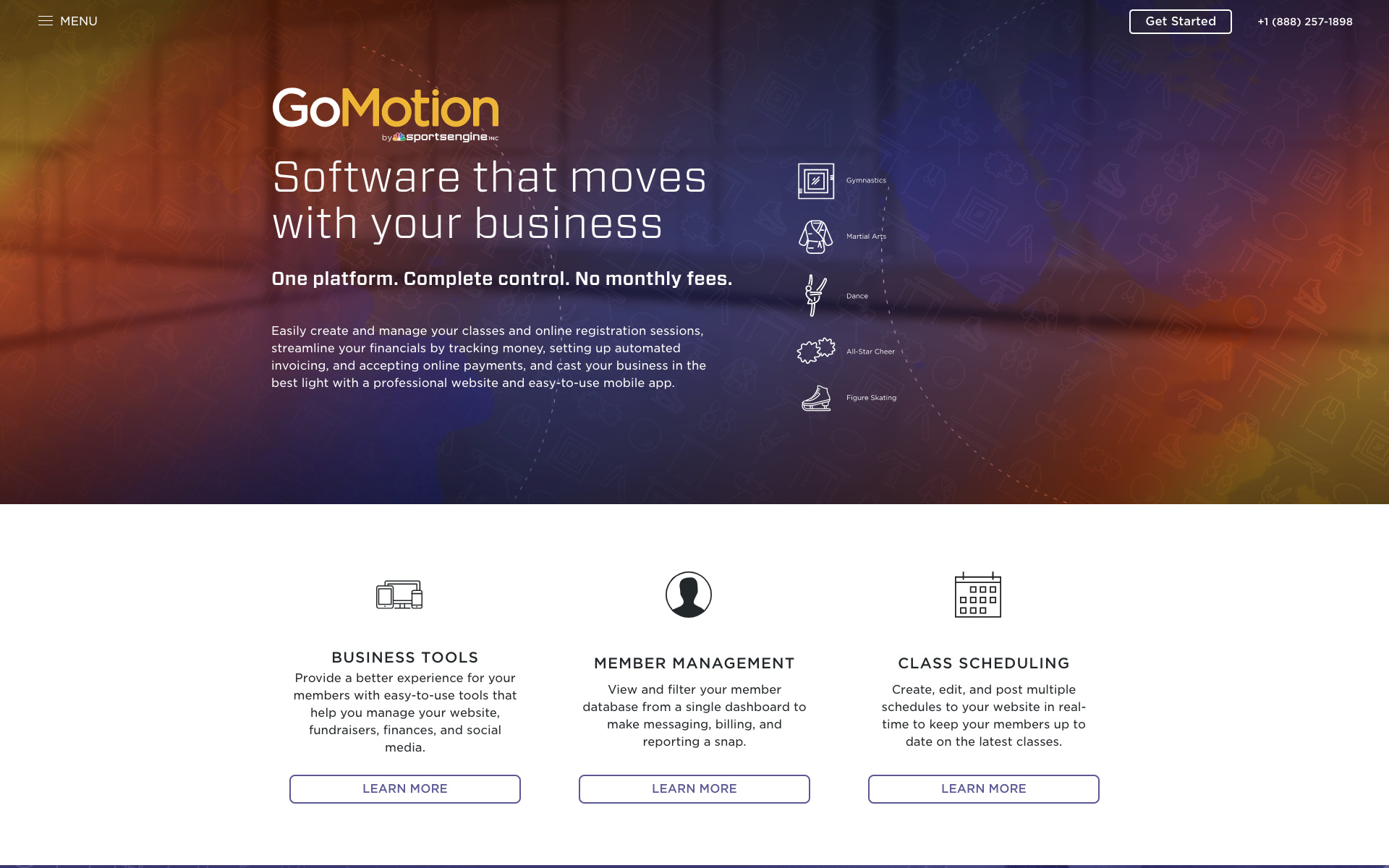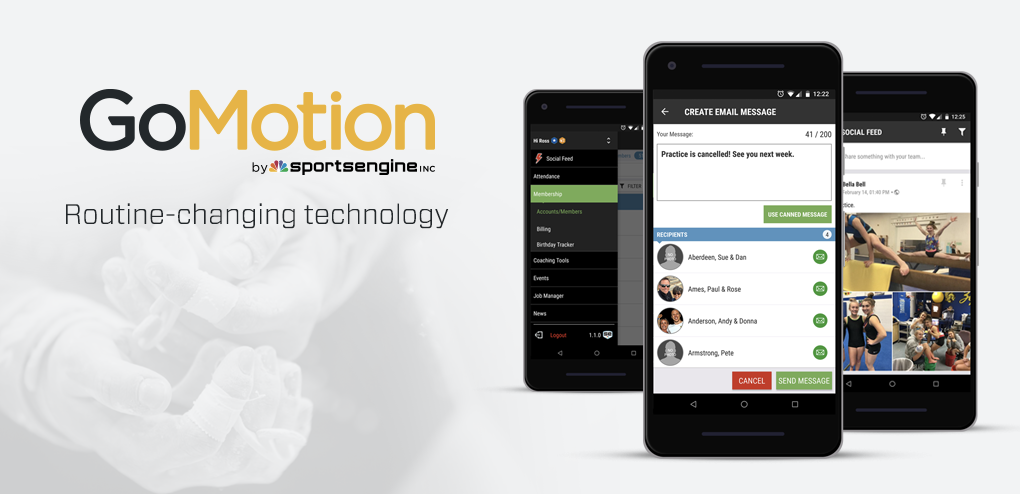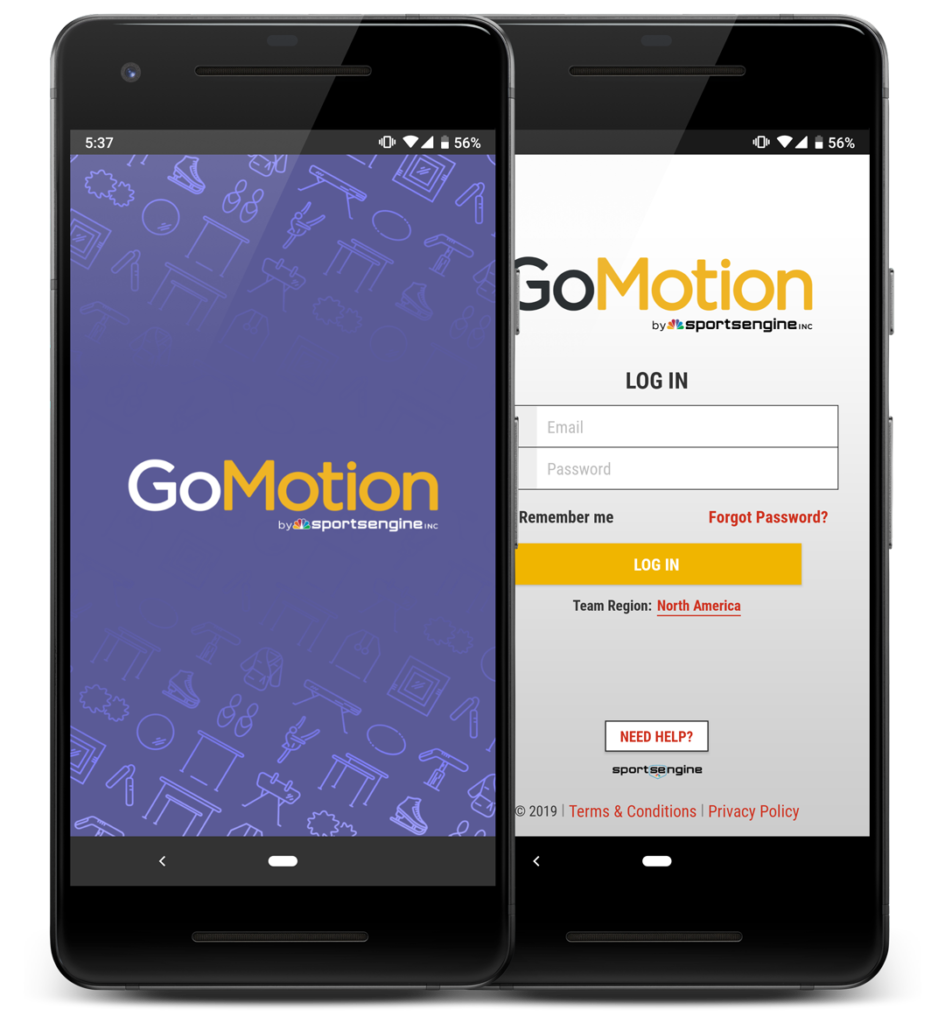 Facebook and full-page trade show advertisement.